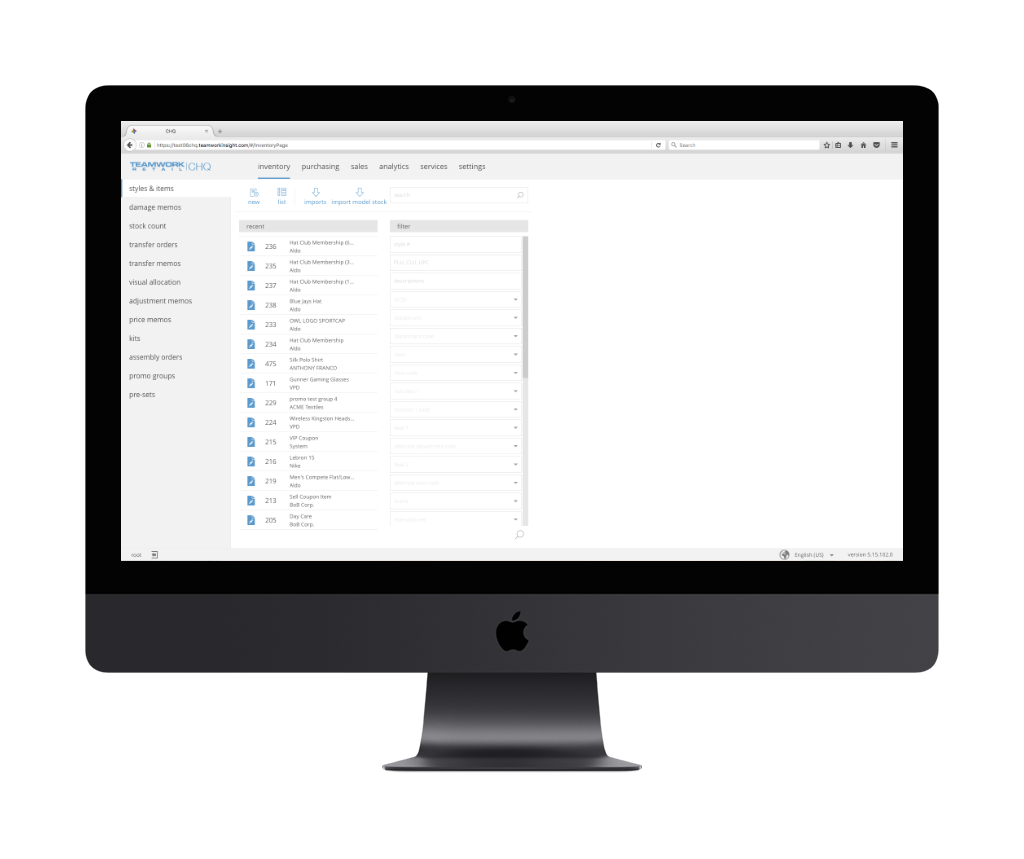 Manage markdowns & pricing using our powerful pricing ledger. Set up an unlimited number of feature markdowns- permanent or temporary sales. For example, markdowns for a weekend sale can easily be set ahead of time and end automatically.
Let Teamwork handle the intricacies of retail.
Stock ledgers
Purchasing and Allocation
Key performance indicators
Real-time analytics
Full purchasing and transfers control
Our stock ledgers are designed for accurate inventory costs and quantity control.
Purchasing and Allocation worksheets can be designed and tuned to buyer's specifications, helping determine what to buy and what to allocate across locations. Assisting this is your specified Key Performance Indicators, so you have real-time analysis of your inventory performance. 
Visual Allocation gives you the ability to visually see stock positions and replenishment opportunities on one screen.
We offer full purchasing and transfer control, ASN's, and support for electronic data interchange between external systems.