About Bart Group Retail Solutions
Welcome to our website and thank you for visiting.
We created our company for one main reason, to advocate for YOU, the specialty retailer.
Bart Group Retail Solutions, in conjunction with our strategic partners, provides Cloud-based POS software solutions, as well as enterprise payment solutions, to the specialty retail market, stadiums/arenas, pop up stores and mobile kiosk environments. Our clients represent some of the most respected names in specialty retail.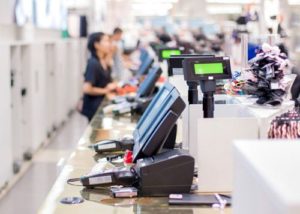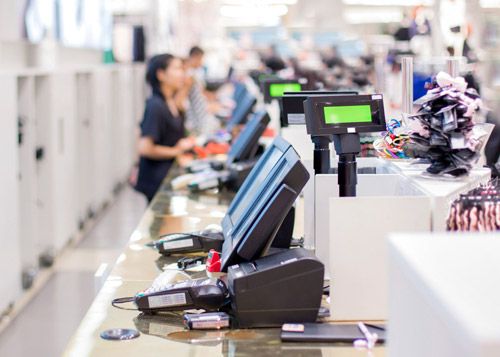 We bring the technology benefits enjoyed by the largest chain store retailers in the world down to the specialty retailer to give them a competitive edge. Using modern cloud-based technology, we help our clients gain efficiencies that reduce costs, and drive revenue across all channels.
Our goal is to help you leverage modern cloud technology so you can embrace customers and engage with them across all channels in a way that cements loyalty. We want you to not just survive, but dominate and thrive in an increasingly competitive retail landscape
Amazon has forced retailers to confront an existential threat where they will either adapt or die. Consumers expect extraordinary levels of service and less than extraordinary is unacceptable.  The good news is using our proprietary technology solutions, you can deliver an experience that can rival Amazon across both your stores and on the web.
Your "secret advantage" is your physical store. It gives you the ability to connect face to face on a human level.  However, to win today's retail race, the right technology must be in place to offer an immersive experience across your stores and e-commerce with zero friction to the customer experience.
I would be happy to have a conversation with you to learn about your business and share with you more details about some of the work we have done, and how it can benefit your business.
Here is a link directly to my calendar. Feel free to book some time for us to talk.
Michael Dattoma
President and CEO
Teamwork's strength lies not only in the wealth of innovation they bring to our retail and online operations; they are a partner who is continually helping us look to the future.
Tom Healy, Senior Director IT @ IStore
Teamwork has allowed us to match our POS System with the image of our stores and the product we sell. Additionally, the system has allowed us to manage our inventory as well as make more informed decisions that has led to greater efficiencies and higher profit margins.
Stephen Satchel, President @ Hat Club
We implemented Teamwork POS through our UK and US store portfolio between 2016 and 2018. A big undertaking for any business, the implementation and development team worked alongside us and other 3rd part partners to deliver the project. Teamwork has shown a willingness to go above and beyond to ensure we have a product which fits our business.
Lewis Hamilton, Head of Ecommerce @ Turnbull & Asser
Teamwork has allowed us to truly manage our inventory on all channels. The in-store experience is smooth for our customers and the back-end experience is smooth for my staff. Teamwork allows us to concentrate on doing what we love and are good at!.
Rony Vardi, Owner @ Catbird
In the past, we had to find workarounds to make the system work for us. At Teamwork, they discuss your work flows and after their programming if need be make the software make your business more efficient. I made the decision to go with Teamwork Retail based on my faith in Michael. I have no regrets and would certainly do it again if I were researching a software partner today.
Jeffrey Badler, Owner @ Marucie Badler