Imagine one place for EVERY SINGLE CHANNEL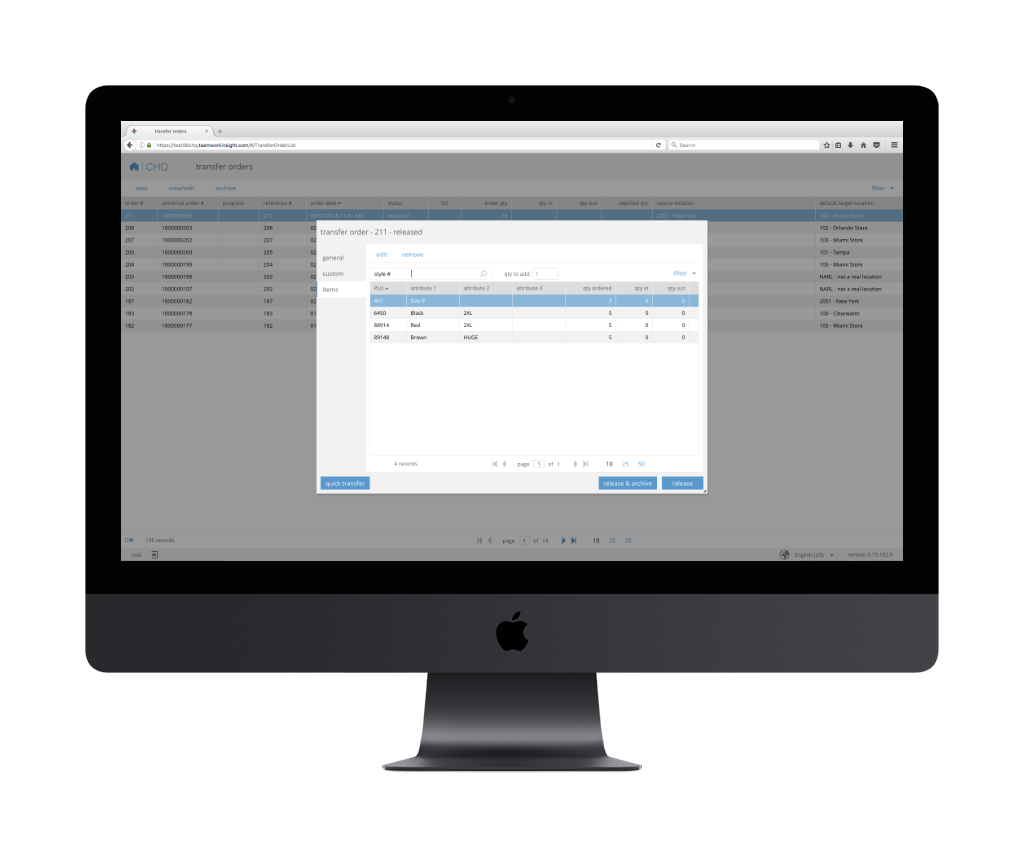 BRIDGING THE GAP IN TECHNOLOGIES
Teamwork extracted the traditional customer module in point-of-sale and on the web into a Customer Relationship Management Service (CRM service) that operates in the cloud, serving all channels.
We coined the concept of the Universal Customer, where a customer's profile can be instantly accessed through any channel of the retailer's business. Why not have a central database where all customer data is managed, including profile information, transaction history and rewards program? Our CRM is packed with features that come standard with Teamwork, as customers are the single most important aspect to a retailer's success:
Universal customer access in real-time with customer profile available across all channels
Complete visibility into customer profile including entire purchase history and any open orders
Increase revenues & loyalty through marketing and transactional email campaigns
Keep track of communications with the customer and even track "to-do" lists
Recognize & engage with a valued customer regardless of which channel they contact you on
Imagine that when a sale is done online, your staff has full visibility of that sale in-store to service the customer. Conversely, when a sale is done in the store, it is immediately visible online. There is no duplication of the customer record. Gift cards, coupons and rewards can be used across all channels. A customer can buy something online and return it in-store, putting the money right back on the credit card they used online without requiring the card on-hand.
Universal Customer
Recognizing customers regardless of channel. Centralizing customer accounts across POS, eCommerce and any consumer mobile apps.
Member App
Branded, turnkey, native iOS consumer apps or an API to build an omnichannel experience into your own custom app.
Member Kiosk
A mobile application that allows customers to self-register in-store. Once registered customers will be recognized across all applications.
Member Site
An omnichannel branded website or API connection to eCommerce site. Customers will have access to their loyalty rewards, coupons, gift cards, purchase history.
Email Services
Integrations with top level email service providers. Two-way communication connected to Analytics and Reporting to help with sales generation and marketing.
Email Validation
A built-in service which validates all email addresses. It assists in preventing duplicates and errors because we know that accurate data matters.